Well, it's the end of the week and I would be lying to say if the situation has improved.
I am sitting here on a Friday night at 22:01 reading 'Participation or Pathology: Contradictory Tensions in Area Based Policy'.
What is more, Neil leaves for America on Sunday, so instead of reading my Planning Policy Journal in the company of another human being who I can relay the odd snippet or factual gem to every so often – it is likely that I will instead strike an unnerving bond with the office pot plant.
I'll be sure to keep you posted.
In the meantime I have decided to leave you with 'a week in pictures' taken from my mobile phone. It is a gimmic that appears to be popular on the BBC website, and god knows ALBD could do with a bit of livening up at the moment, so here we go.
I think it tells a rather tragic tale…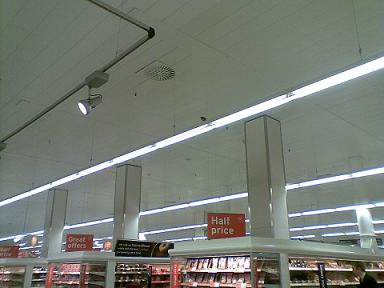 Subject 1: I was fascinated to see that a robin had decided to buy its cillit bang and homous multi snack pots at the same time as me. Squint enough and its the black blob on the strip light.
Subject 2: In the depths of dispair at work, and whilst waiting for the kettle to boil in order to make myself a peppermint tea, I fashioned myself a 'flapper-esque' headress with the aid of some kitchen towel and the reflection of an adjustable bracket wall mounted microwave. A most unflattering photo.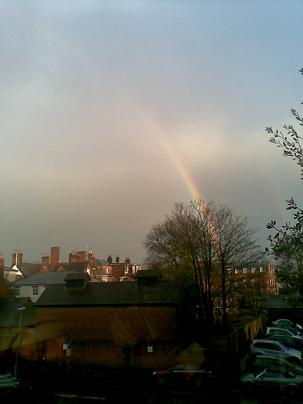 Subject 3: Oh – and there was a rainbow.
Subject 4: Thursday hit another low point, so I once again sought comfort in another sort of millinery, this time on a Valentines theme (notice the carefully crafted hearts from fax copying paper) fashioned out of the motoring section of the Wokingham Times.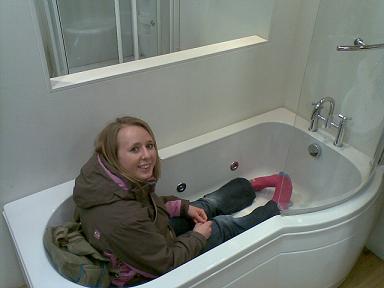 Subject 5: It is with great excitement we have ordered a new bathroom with which to replace the duck egg blue suite we currently suffer. This was me making sure I would not be restricted by the width of our new tub. Unfortunately ours won't be coming with the whirlpool function. My only alternative is to up my intake of fibre….
Subject 6: On the same outing I found this beauty in COSTCO. I am lobbying Neil to get the version in kingsize.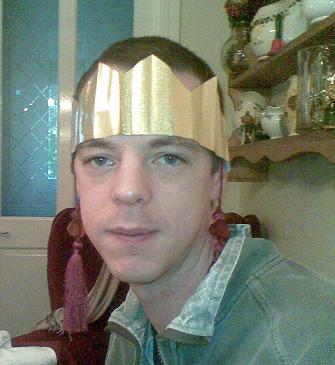 Subject 7: Ok, so this was taken at Christmas, but its inclusion is justifiable for the following reasons:
1) Its an excuse to post a picture of Neil being silly and wearing tassle on his ears.
2) A warning that this is what will happen to anyone exposed to me for too long.
That is all.