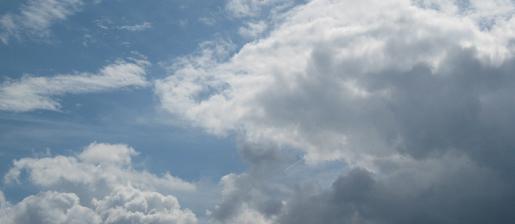 Have you ever had a dream so real that you can pick flowers and smell them, read a letter and recognise the hand writing or even have conversations so vivid that you wake up to the hear the last words resounding in your ears?
I did…. and I do.
Regularly.
I have always been the owner of a slightly overactive imagination, but lately it appears to be working overtime and mostly during my hours asleep. Whereas this doesn't normally bother me – especially when unconsciousness places me in an exotic location or in the arms of Jude Law – but for the past week I have been experiencing the most disturbed sleep where often it has been necessary to wake me up. Indeed, in my torpid state I appear to have experienced the whole spectrum of human emotion over the course of 4 nights, from the most blissful euphoria to the most heart shattering depths of sadness, a feeling that stayed with me for the duration of the next day.
Whereas I have never been so encapsulated by the joy I experienced in these dreams, or so frightened by something that I myself had created, now that I seem back on track with a more restful sleep pattern – I can't help but be fascinated by what my brain managed construct without my conscious authority.
In fact it has left me feeling all the more respectful of my body in general which manages not only its day to day maintenance without any personal thought required, can repair itself when I am careless enough to injure it, but effectively co-ordinates all of its different parts so that I am able to run, jump, laugh, cry, talk and play at will.
I need to look after it. It's only fair really.
It does such a good job of looking after me.
Anyway – on a more light hearted note, I thought I'd share with you the fruits of almost a fortnights worth of e-mail literary creativeness that myself and Paul (house mate at university and treasured friend) have produced in the duller moments of our working day. Amongst the games of eye spy (played with more than 70 miles in between us), jokes, plot lines for '24', great adventures to all four corners of the earth, I have chosen to post the lyrical goodness of our 'lymeric game'. The rules were simple – take it in turns to write the beginning of a rhyme and the other person would do their best to complete it. Here are few we came up with:
There was a big penguin called Doug,
Who, if honest, was a bit of a thug,
One day with his flipper,
He caught a big kipper,
And beat it to death with a rug.
———————————————–
There once was a gerbil called Frank,
Who one day escaped from his tank,
After drinking some tea,
He was desperate to pee,
And the smell was decidedly rank.
———————————————
There was a young duck called Pete,
Who did not have webbed like feet,
Instead he had toes,
And was thus asked to pose,
As a celebrity on the cover of 'Heat'.
————————————–
There was a young woman from Slough,
Who ate a midget but didn't know how.
She soon came to reason,
The midget was teasin'
And was actually the size of a cow.
—————————————-
There was a young girl from Bahrain,
Who had a mishap on a train,
Her skirts got all sticky,
And as she was picky,
She didn't sniff UHU again.
————————————–
There once was a tiger called Mike,
Who one day decided to hike,
But along the way,
He met a Tigress called Faye,
Who overtook him quite fast on her bike.
—————————————————
Anyone up for joining in? Here's one to finish – and if you fancy dropping it in my comment box sometime – I'd love it!
There was once an elephant called Ted,
who went for a cruise round the Med,
It was somewhere in Crete,…….