And failing, that make the best of when your Mother takes you to Basildon Park…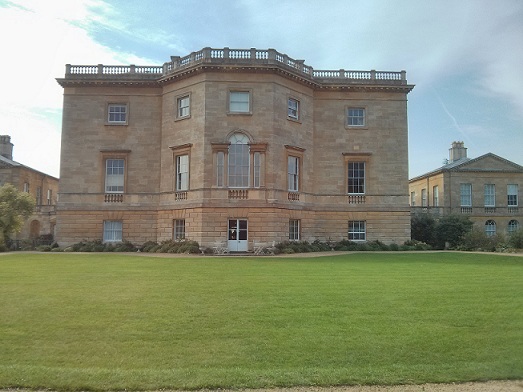 Kate and I took a turn around our local National Trust property Basildon Park yesterday, as we both found ourselves at a loose end and rather fancying some fresh air. The daring sorts we are, we ate rusks by the ha ha, Kate indulged herself in a bit of manual mowing (new favourite past time), we both waved at the trees (much to the amusement of some sensible sorts wearing moccasins), and then Kate fell asleep in her chariot while I sat and watched the world go by overlooking the Berkshire countryside. This was purely self indulgent and wonderful! One thing you don't get an awful lot of time for looking after a small person (fantastic though it is!), and having been an only child I realise is something I often took for granted, is the opportunity for head space. This blog is of course equally self indulgent but exercises the same opportunity, to have a good old fashioned think. How I have missed it.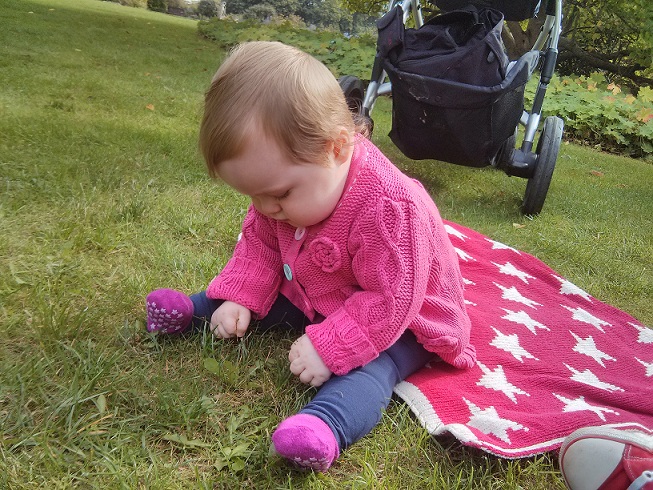 Anyway I have to say I returned from our escapade a much jollier person, having cleared the debris to make room for some new plans of action. So much so in fact, Kate and I have booked in another session next week.
I am only grateful that Basildon Park has large expanses of lawn so we don't create bald spots, and there are an abundance of trees to greet to keep the experience fresh. We are now also bidding on some grown up and mini moccasins to blend in with the other weekday patrons.
Kate has also put her name down for a course on 17th century basket weaving. Girl after my own heart.