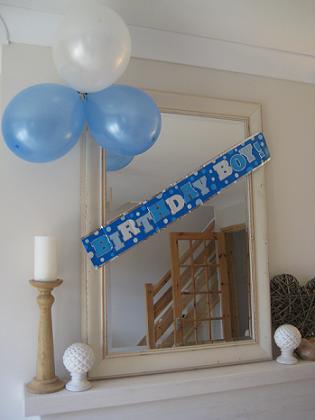 Happy Birthday to my Husband.
That's two of us now a year away from the big '3' '0'. Depressingly it will always be me that reaches these milestones first and the toy boy won't let me forget it.
I am finding that this age offers interesting juxtapositions. A happy afternoon was spent recently hiding from each other in a box that the BBQ came in. Last night we held our postponed Christmas get together following the snow dump in December. This served as a useful reminder that my innards no longer hold up to the kind of abuse they used to quite so graciously. Happily, the scrummy home made welsh cakes my 'sister from another mother' made have supported my being this morning. After a healthily sized sausage sandwich.
I'm now trying to redeem myself with a herbal tea.
P.S.  I got Neil a new alarm clock today, the box it came in pictured below. I have to admit there were reasons other than functionality for buying it.