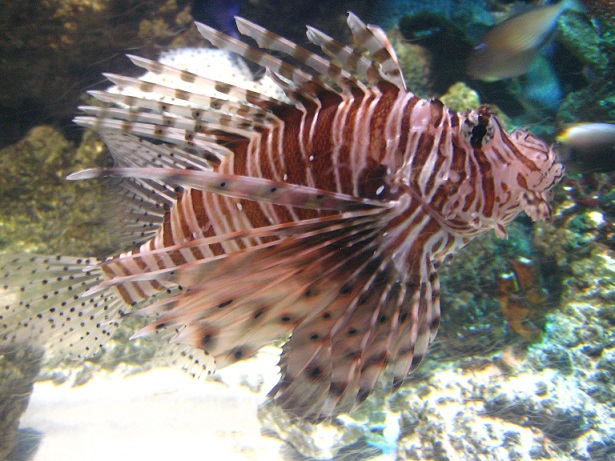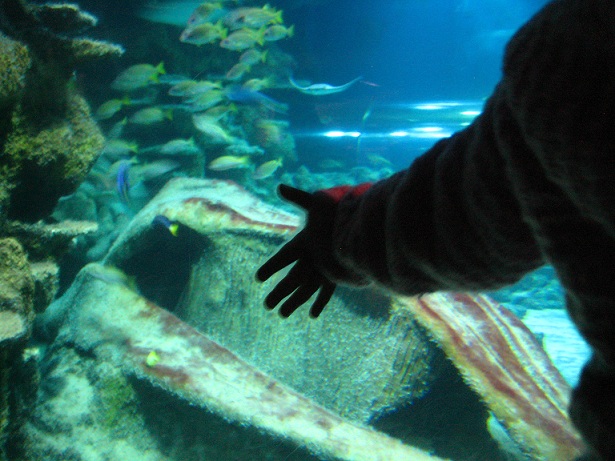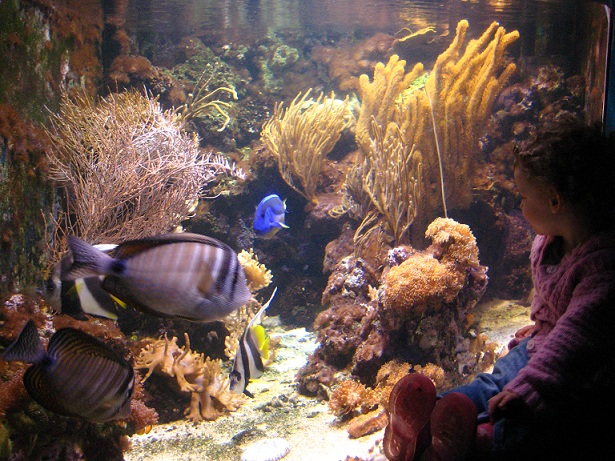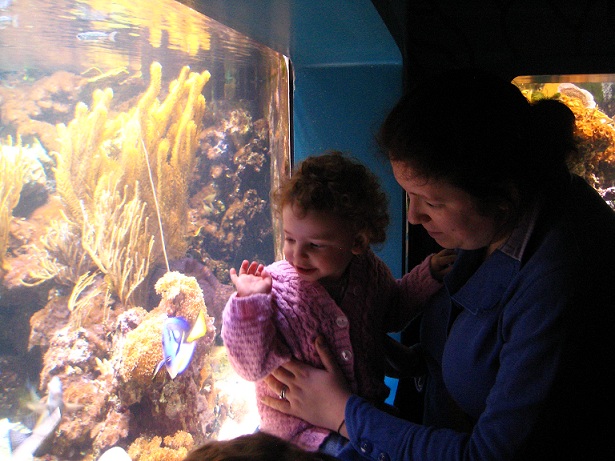 Yesterday I met up with my dear friend Helen and her daughter (and my adopted niece) Emily, for a visit to see the 'fishes' at the London Aquarium. It was wonderful to see them both, and as is always the case, Emily had grown up beyond all recognition and kept me in constant fits of giggles with her exclamations of 'oh no' at the sight of anything untoward,  and was a lovely reminder of how amazing a place the world is when you have only 2 years worth of experience, and aren't yet 3ft tall. The shock of the sensation of touching ice was enough to provoke tears, but a hug from Mum was all that was necessary to put everything to right again. These girls have a very beautiful relationship and friendship, and it was great to be part of their world for a day.
Sadly, however, not m/any snaps of our trip were in focus owing to the lack of light, a ban on flash photography, and the adventures of someone who is two, but this is of course by-the-by, and the good news is that no one was tempted by the yellow snow.
I have become a bit obsessed by bread blogs lately. I haven't yet pursued this avenue of baking, but I am doing a fair amount of research with thoughts to entering a loaf into the Tilehurst Horticultural Association's annual show. I fear I will face stiff competition owing to last years offerings, but I hope that 3 months of practice will hold me in good stead.
If not, I will be accepting ideas for a 'garden on a plate' – this year's theme being 'The Olympics'. I consider that there is more than one way of being creative with a spring onion…