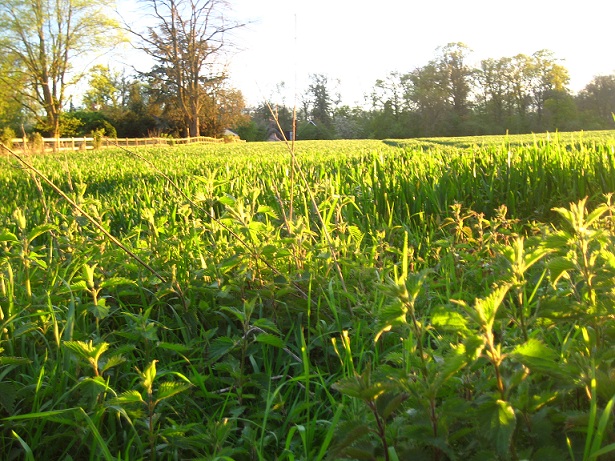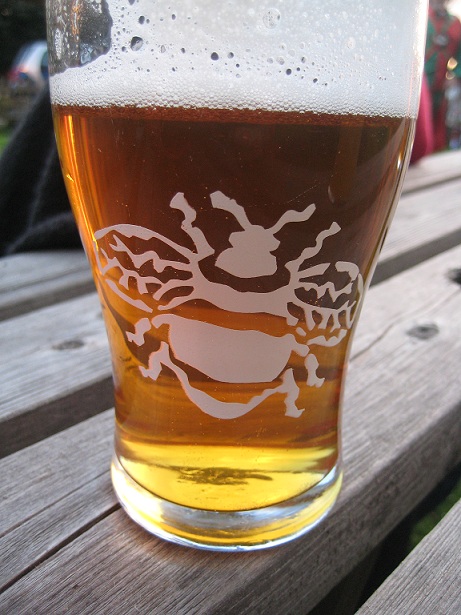 May Day. Cherry blossom, honey bees, the orangey glow of the sun setting on pastures green. Morris Men dancing in the arrival of summer.
With me as their subject.
I was this year's Kennet Morris Men's 'Valentine' – the subject of a ritual performed about me for reasons of fertility and well being. So the crops will grow. I like to do my bit.
When the dance was over, the Morris Men hoisted me into the air and carried me aloft back to my picnic bench, (unfortunately wet grass meant I was also dropped rather unceremoniously), where I was thus shielded by handkerchiefs to protect my modesty, and presented with this exclusive pin for my troubles:
May your radishes be fecund and your barley be strong and good!
Have I always stood like a duck?
Why did no one tell me?