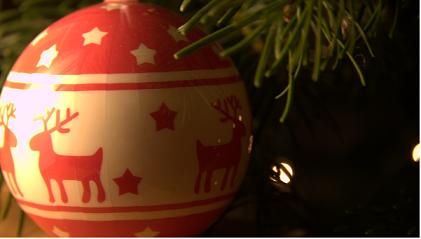 Even though I'm a 'grown up', Father Christmas doesn't visit the way he used to, and my current school doesn't do nativity plays, I still get childishly excited around this time of year, and now it is Christmas Eve the butterflies have already started!
It is true what they say though – I'm starting to find as I grow older and perhaps wiser that the best kind of excitement at Christmas derives from the giving – not the receiving. It is finding that one special item for a loved one that shows how much you care, and how much thought has gone in to finding/making them the perfect gift…
Which is why I can not wait until tomorrow morning to see Neil's eyes light up when he unwraps his 'Barbie Mini-Van' and 'glitter fun' accessories.
I just know he's going to love them!
So here's wishing you a very Merry Christmas and a Happy New Year!
I have a sneaking suspicion that 2008 might be a good one….