Following on from my 'Friday Night Post', my dear and much treasured friend Katty Blanch suggested ALBD could perhaps explore the idea of 'my day in four pictures' as a theme for future posts. This I thought was a tremendous idea seeing that:
a) I have become quite a whiz on my new camera phone and am now able to take pictures with the flash 'on' and 'off'!
b) My best buddy and fellow cohabitee is still currently missing (although there were rumours of sightings in a down town Gucci handbag shop – but were later confirmed as 'unlikely' by his girlfriend), and no doubt he is missing the rambunctious fun of every day life in Reading.
c) I currently don't have anything better to do.
For this next week therefore, ALBD will play host to a pictorial diary of events with the hope that something vaguely interesting might happen. If it does – well maybe this could become a regular feature. If not….
Well at least that's my alibi sorted.
Reader Notice:
Unfortunately on Monday ALBD posts were delayed following a technical hitch with a piece of equipment that lives behind the bean bag in the HQ living room. Mondays post will therefore be posted along with Tuesdays edition. The editor apologies for any distress this may have caused.
Monday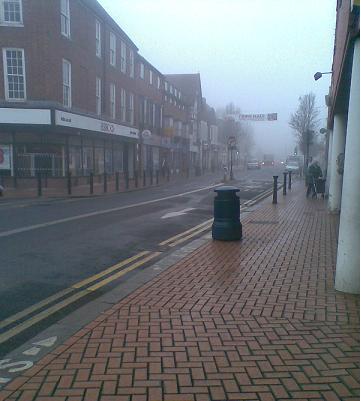 Monday Morning started out pretty misty. This is the view as I walked from my car park along Broad Street to the Council Offices in Wokingham. Incidentally, I had a close encounter with one of the bollards to the right of the picture having slipped on some ice that had cunningly disguised itself as a normal pavement.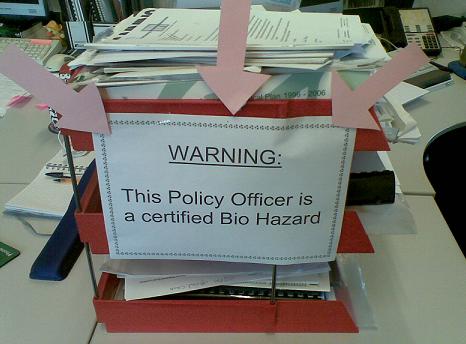 I have not been well recently, and so in line with council policy, my colleagues decided to take it upon themselves to enforce health and safety in the work place by issuing me with this notice. Needless to say I had very few visitors.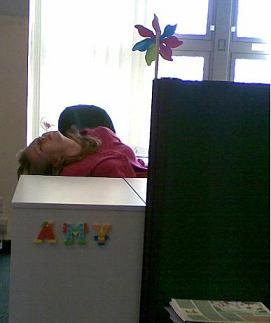 Which is just as well, as by about 12:30pm, this is what had happened.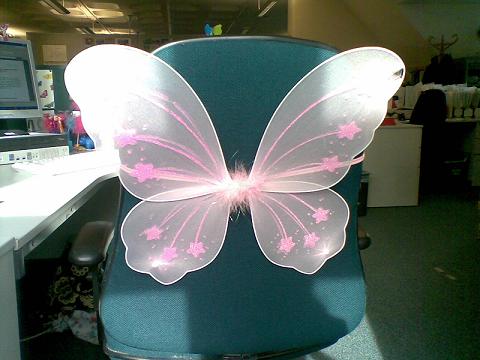 Still, I had some red bull handy which gave the desired effect.