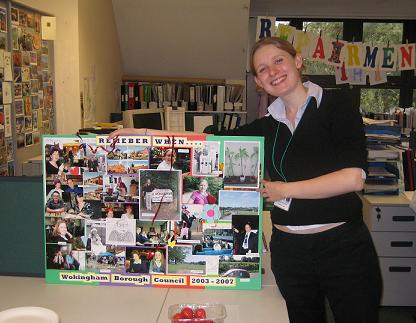 Today, another one is leaving us.
This time it is my very good friend Catherine who has seen me through all sorts of crises both personal and work related, and I am only just coming to terms with not being able to see her every weekday as I have for the past two years. Instead Miss Miles will be heading home to Bournemouth to pursue a career in Urban Design – something she has been working towards throughout her career, so we can only be pleased!
As we bid Catherine 'farewell' however, we once again have again embraced this chance for silliness. I say this sitting in an office full of professional planners going about their business wearing paper hats made out of Thursday's edition of 'The Times'.
I think Jim rather suits his….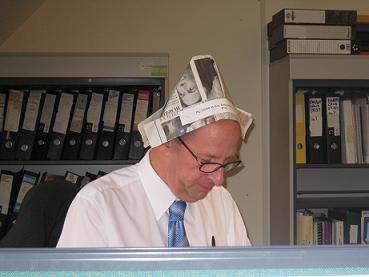 Good bye and Good Luck Miss Miles! You will be dearly missed.