I have a car.
Not a very big car but I love it for the simple fact that it means I can go anywhere I want, whenever I want, and I miss it dearly when it occasionally its checked in at the car doctors. Unfortunately this has been a little bit too frequent of late following a service, things being taken out, new bits being put back in and the odd bit of re-spraying after some delightful individual decided to make their mark with a particularly sharp object…3 times.
So although I love my car it has felt like it has been eating my money faster than I have been able to earn it.  For the time being therefore, I'm trying to be good, not giving in to that fabulous jacket thing I saw in the sale today (we totally bonded) and instead have thrown myself into finding appreciation in the simple pleasures of life. And this hasn't been too hard at all actually. Today has been a rather good one where happiness has been…
Finding cherries for £1 for 2lbs in the fruit market
Finding that even though my peg bag died I had just enough left over curtain material to whip up a new one
White flowers in a jug on the kitchen window sill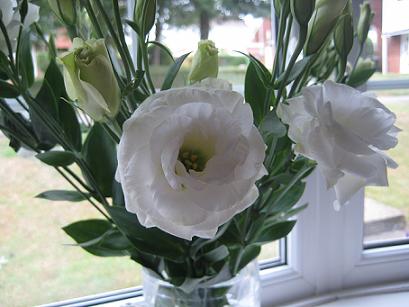 My much loved and much used Hummingbird Bakery cook book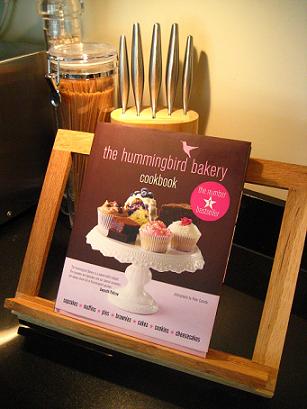 And the lovely banana loaf recipe that I have fallen in love with
And what is more my husband comes home on Monday after a week away in Milwaukee and I can't wait to see him. I'm totally good being on my own, but having him around is just so much funner!
Plus I have a bridesmaids dress to fit in next Saturday and when it comes to banana loaf (particularly warm with custard) I require supervision…