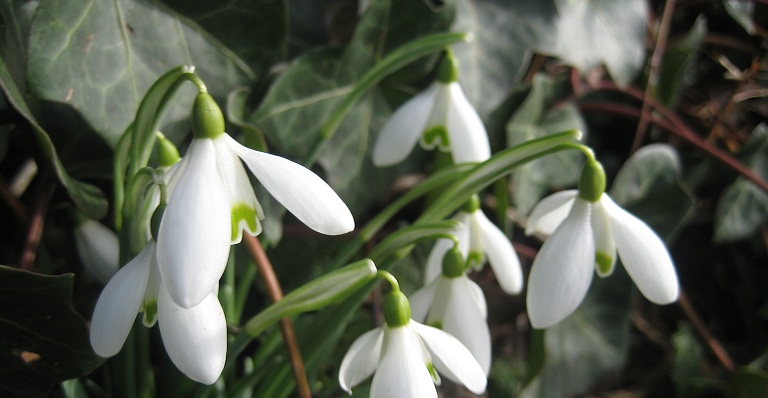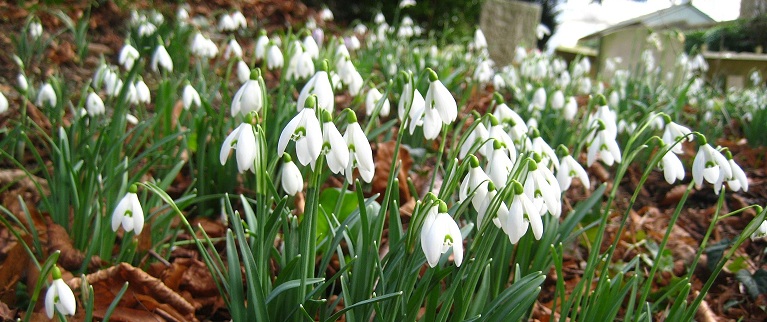 At last it's starting to feel like spring has sprung. It's been a manky grey this week, but I'm glossing over that and feeling rather cock-a-hoop that I have spotted snowdrops, crocuses and bluebells beginning to emerge from their winter hidey hole, and the world has taken on that comforting warm, little bit like when you put your head inside a bag of compost, kind of smell.
Oh, and as pictured above, 'my field' is looking awesome with green grassy stuff popping up everywhere which I am yet unable to identify as this year's crop. On my last visit there were rabbits and deer munching away to their hearts content, and I might have managed to get a snap, had they not been scared away by the camera lens making a noisy exit into its case when the battery ran out.
I have been trying to keep to a 'getting fit' regime recently which has entailed many a walk over the woods and fields, and I'm so glad it has. Recent years have felt like a bit of a tread mill when it was difficult to differentiate between one month and the next, but my enforced 'at least 20 minutes a day' has put me back in touch with seasons, and occasionally, sunshine. For which I am very grateful.