Previously it was all about the balls.
And now for some context to that statement.
Moving on. The new fad in my toddler's life is sunglasses. She has been major fans of both mine, Neil's (and well anyone's really) for some time now, so when strolling amongst the aisles of summer attire, I finally caved in and purchased some for the young lady in my life.
Kate had a choice of four pairs, including two brandishing the much favoured 'Peppa Pig', but apparently unable to influence the decision in any way,  we ended up with the bright pink oversized polka dot pair. They have not left her nose since.
I kid you not, even bath time has not been taken without the accompaniment of specs.
So without further ado, introducing the Toddler and her 'rays'…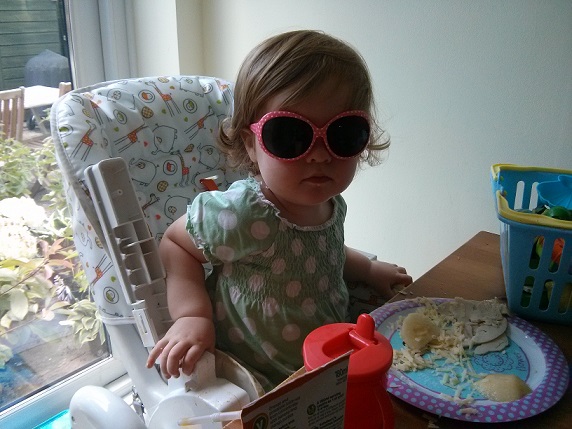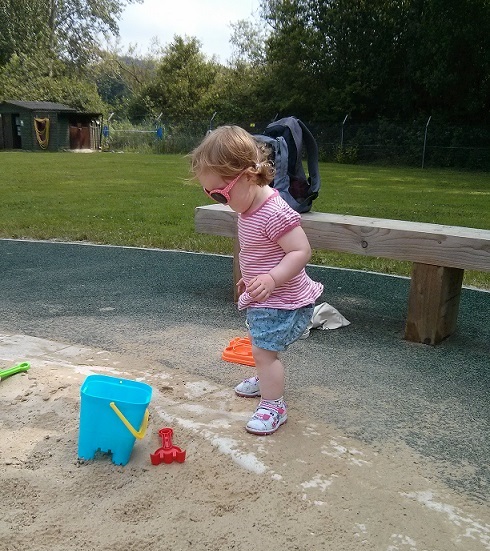 What can I say.
She's a special girl.