Here we are at Wednesday, and this morning started like every other in the office with an update of 'foot watch'. We are monitoring how many people use the town centre in Wokingham for some sort of report we're meant to be writing. Instead we decided to make a waether chart to predict when most people would be out and about shopping. This is Adeline giving today's forecast.
I had a browse around Wokingham market at lunch time and happened upon the card stall that sported a section for those wishing to pass their sentiments onto 'Open Males' and 'Open Females'. I have to admit to being openly female, but its taken years of counselling….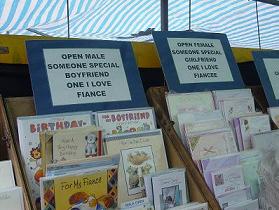 All I can say to the below is that a rather burly gentleman emerged from this vehicle in the Paddocks Car Park earlier today.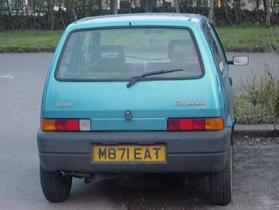 Me and Janet